FABULOUS TWO STORY CONTEMPORARY HOME
$1,050,000
Listed & SOLD by RENEE ADELMANN, #1 Realtor for home sales in San Rafael since 2007!  Contact Renee, Realtor & fellow San Rafael Homeowner, at 415-342-4537 to discuss your real estate needs!  You can also learn more about Renee by visiting Renee Adelmann Personal Bio & Video.
--------
This 4 bedroom 2 bath 1828 square foot house with a large 2 car garage is an absolutely adorable home and it will tug at your heart the minute you walk in. Upgrades include: newly finished hardwood floors, new carpet, designer lighting, fresh paint throughout, air conditioning, an updated kitchen with new counters and stainless steel appliances, and 2 updated bathrooms. This is the home you have been waiting for.
Sit on the front shaded porch and meet the neighbors and enjoy being on one of the best trick or treating streets in Marin. This house is situated on a 8165 square foot lot which feels huge and features lawn, patios, majestic oak shade trees, fruit trees, and room to expand if one so desires.
One of the Best Locations in Marinwood!
Location, Location, Location. This home is on one of the best low traffic manicured in the area not to mention right around the corner from the Miller Creek Middle School and the local community center/park/tennis courts/& pool. Also located in the award winning Dixie School District.
410 Quietwood Dr, San Rafael, CA
Renee Adelmann
Realtor and Owner
Marin Modern Real Estate
San Francisco Modern
East Bay Modern
Wine Country Modern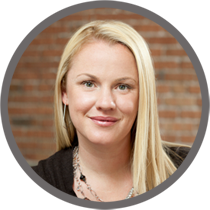 MODERN REPRESENTATION FOR MODERN TIMES